Ad blocker interference detected!
Wikia is a free-to-use site that makes money from advertising. We have a modified experience for viewers using ad blockers

Wikia is not accessible if you've made further modifications. Remove the custom ad blocker rule(s) and the page will load as expected.
Welcome to the BUNK'D Wiki!
Welcome to the official BUNK'D Wiki, a collaborative encyclopedia for everything and anything related to the all new Disney Channel original series, BUNK'D, starring Peyton List, Karan Brar and Skai Jackson. Today is the 2th of December of 2016 and there are currently 11,925 edits to BUNK'D Wiki. Enjoy visiting and editing on this wiki!
Characters
About BUNK'D
Emma, Ravi, and Zuri Ross have left their New York penthouse for a summer at Maine's rustic Camp Kikiwaka, where their parents met as teenagers. Now CITs (Counselors In Training), they must learn the ropes from the overly cheerful head counselor Lou and the camp heartthrob, Xander. Zuri makes new friends with two younger campers, the uptight Tiffany and compulsive fibber Jorge. The camp's owner is Gladys and she's even scarier than the legendary creature that's rumored to stalk the grounds, and with help of her sneaky niece Hazel, she's out to get the Ross kids because of her decades-old rivalry with their mom. Along with their new friends, Emma, Ravi and Zuri adapt to their new "home away from home" and settle into their exciting new lives at Camp Kikiwaka.
Featured Content
Featured Character




Xander McCormick is a main character in the show BUNK'D. He is a popular counselor at Camp Kikiwaka. He is in love with and also has strong feelings for Emma Ross.

Xander is portrayed by Kevin G. Quinn.Read more...




Featured Cast Member




Kevin G. Quinn (born May 21, 1997) is an American actor and singer. He currently plays Xander McCormick in the Disney Channel sitcom BUNK'D.Read more...

Featured Episode




"Dance in My Pants" is the second episode in season 2 of BUNK'D. It aired on August 24, 2016. This episode scored 1.19 million viewers. While working with Ravi in preparing for the Camp Kikiwaka Ball, Emma learns that there was more to Xander and Lou's long friendship when they used to date when they were young. She soon starts to feel jealous when she catches them in a situation where she thinks that they are falling in love again. Meanwhile, Zuri and Tiffany plan to ask Griff out to the dance. While talking about him, they are unaware they are being overheard by Jorge who thinks that they are planning to ask him out. Read more...

Featured Pairing




Emma and Xander is the romantic/friendly pairing between Emma Ross and Xander. Most of the time, their moments are usually interrupted by Hazel Heidi, who has a crush on Xander as well, and tries to embarrass Emma in front of him. They will go on their first date in the episode Gone Girl, where he asks her out by writing a song for her. Throughout the episodes, their relationship will continue. However, they remain close friends, even though they have mutual crushes on each other, they still don't have awkwardness between the two. It's possible that Emma and Xander are like Emma's parents, Christina and Morgan Ross, as they both met at Camp Kikiwaka and fell in love with each other. Their romance is constantly getting interrupted by Hazel, Lou and Ravi.
Did You Know?
...that Cameron Boyce, who portrays Luke Ross, won't be a part of the spin-off as he is starring on the Disney XD series, Gamer's Guide to Pretty Much Everything?
...that Kevin Chamberlin is not involved with the spin-off?
...that Mary Scheer, who portrays Gladys, starred in iCarly as Mrs. Benson?
...that Camp Kikiwaka is located in Maine?
...that Peyton List and Miranda May share the same birthday, April 6, but Miranda is two years older?
...that series was created by Pamela Eells O'Connell, who serves as executive producer?
...that the show's regular time slot is Fridays at 8:00 p.m. ET/PT?
...that Peyton List had previously starred in "The Outskirts," "27 Dresses," "Diary of a Wimpy Kid: Rodrick Rules", and "Diary of a Wimpy Kid: Dog Days"?
...that Karan Brar had previously starred in Diary of a Wimpy Kid," "Diary of a Wimpy Kid: Rodrick Rules", and "Diary of a Wimpy Kid: Dog Days"?
...that the "BUNK'D" premiere episode simulcast is available to verified users on WATCHDisneyChannel.com and the WATCH Disney Channel app for smartphones and tablets?
...that Karan Brar is from Redmond, WA and his parents are from India?
...that Debby Ryan is not involved in the spin off?
...that Karan Brar can speak English and Punjabi?
...that Karan Brar speaks in an Indian accent?
Polls
What did you think of Season 2's first episode?
Statistics
Next Episode
Help Out
To upload a picture, click here
To write a blog, click here
To add more "Did You Knows", click here
To write a new article, just enter the title in the box below
Join our Chatroom!
0
BUNK'D Wikia
Join Camp Kikiwaka>
Recent Blog Posts
You May Also Like...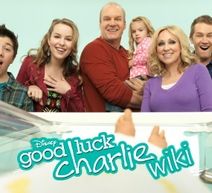 Refresh for another recommendation